Our self storage facility located at 3226 State Route 45, Salem, OH 44460 provides a variety of indoor & outdoor storage options as well as climate-controlled units available for immediate occupancy.
Storage Unit Advantages
24 hour, 7-day access
No up front fees required
Clean indoor and outdoor units available for immediate storage
Extra wide overhead roll-up garage doors provide easy access
Gutters and downspouts divert rain and snow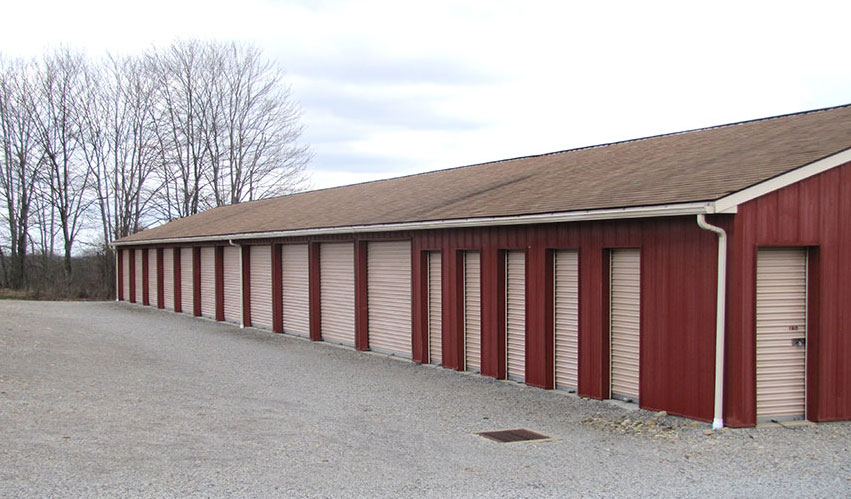 5′x5′
Cost: $40.99
Equivalent To: Walk In Closet
5′x10′ Tall
Cost: $59.99 / $82.99 Climate Controlled
Equivalent To: Storeroom
Capacity: Small amounts of furniture, sofas, chairs, chest of drawers, boxspring and mattress, business supplies and records. Plus other small items and boxes.
5′x15′
Cost: $70.99 / $97.99 Climate Controlled
Equivalent To: Super Storeroom
Capacity: Couch (on end) plus a table and chairs, boxes and more.
10′x10′
Cost: $83.99 / $117.99 Climate Controlled
Equivalent To: Mini Garage
Capacity: One-bedroom apartment with major appliances, other furniture and supplies.
10′x15′
Cost: $98.99 / $151.99 Climate Controlled
Equivalent To: Garage
Capacity: A two-bedroom apartment or house, including appliances, boxes and miscellaneous items and commercial storage inventory.
10′x20′
Cost: $118.99
Equivalent To: Big Garage
Capacity: A three-bedroom house with major appliances, plus lots of boxes. Business storage files and inventory ideal for storage racks.
10′x30′
Cost: $175.99
Equivalent To: Monster Garage
Capacity: A four-to five-bedroom house with major appliances and room for boxes. Excellent for business storage of files, equipment and permanent records.
Outside Storage Starts at $45.00
Please call for availability and pricing for your outdoor storage needs.
Prices subject to change, call or stop in for latest pricing and specials.